Now There's a Better Way to Raise Your Pup
Your Complete Dog Training, Socialisation and Stimulation Routine All Under One Membership
Ever Wondered What Makes a Dog So Calm?
Building the strongest bond with your dog can take your obedience training to a whole another level. Here at PupClub, we focus on giving you the tools to give your pup the best life possible. From giving them the right training to helping them make friends for life. Because at the end of the day, don't we all just want a friend to play with?
7 Social Walks/Week
3 Training Classes/Week
Level 1, 2 3 & 4 Obedience
2 On-line Talks/Month
PupClub Video Training Vault Access
24/7 Ongoing Support Via Whatsapp Group Chat
20% Off Training Courses or 1-to-1s
20% Off Dog Walking Packages
Everything you need to raise your pup the right way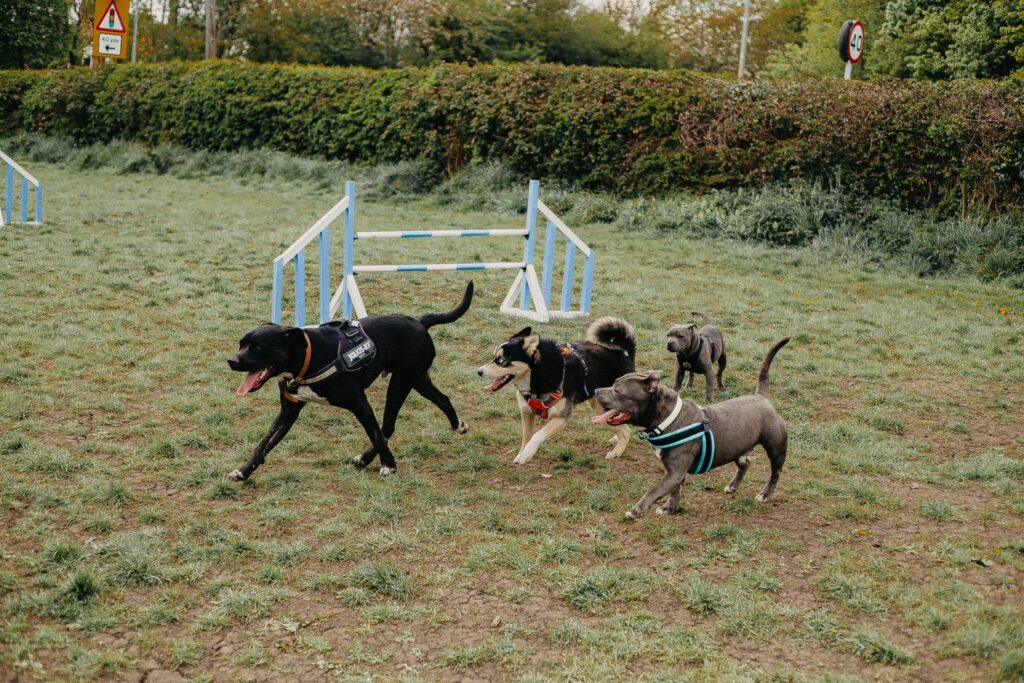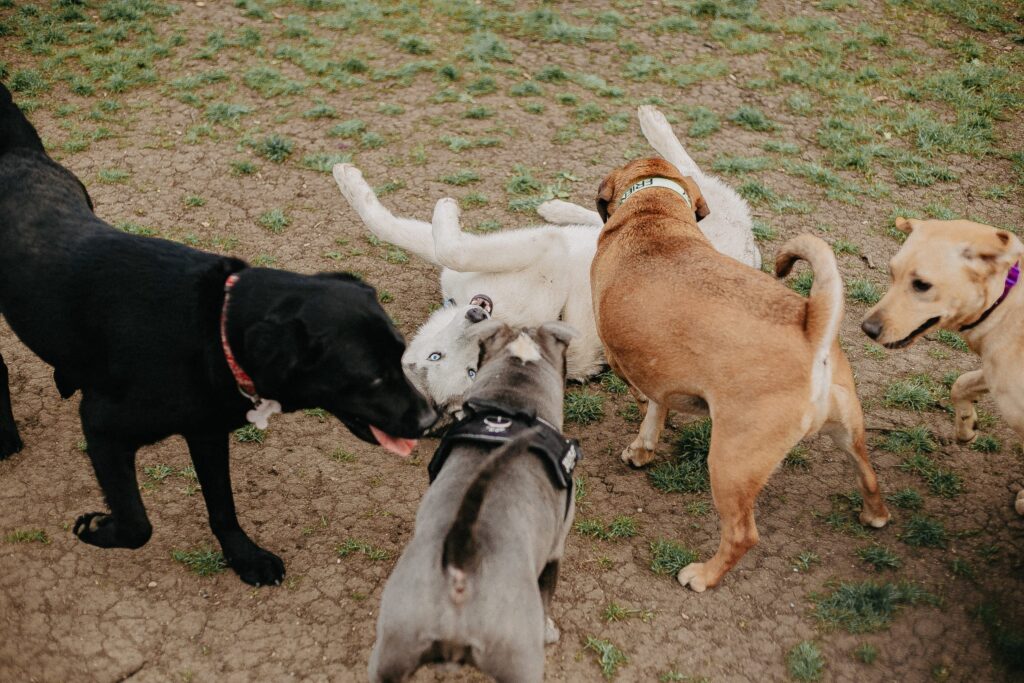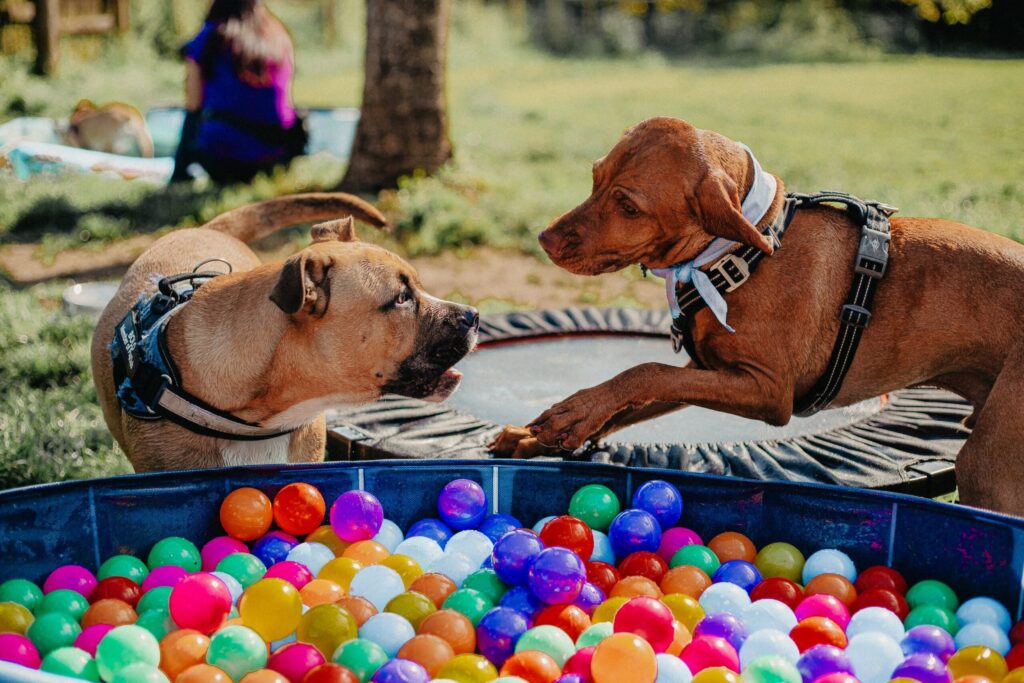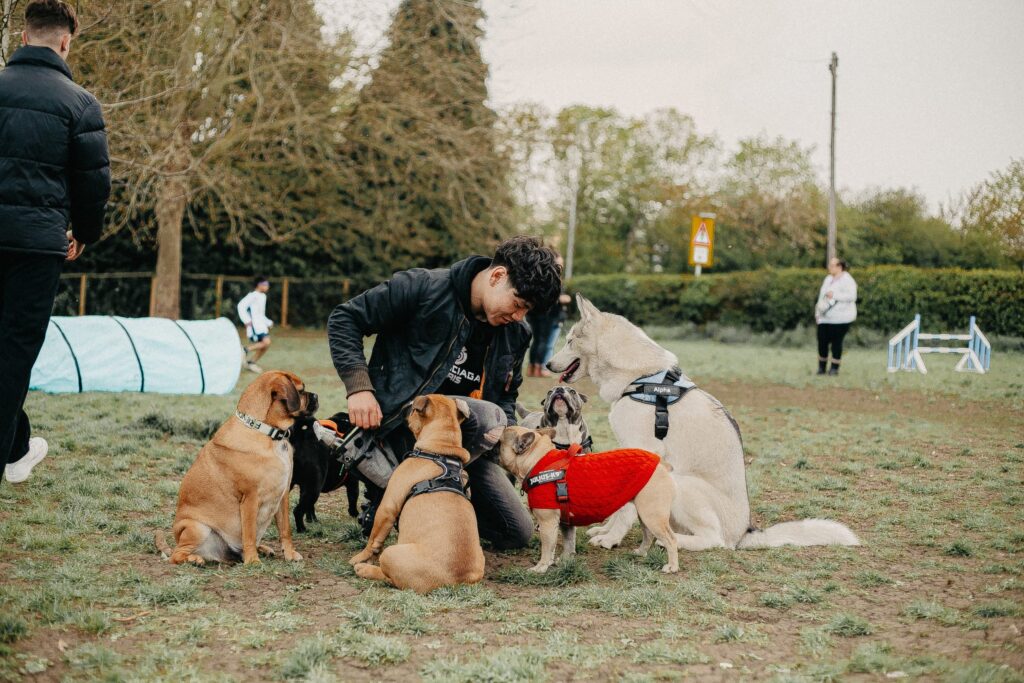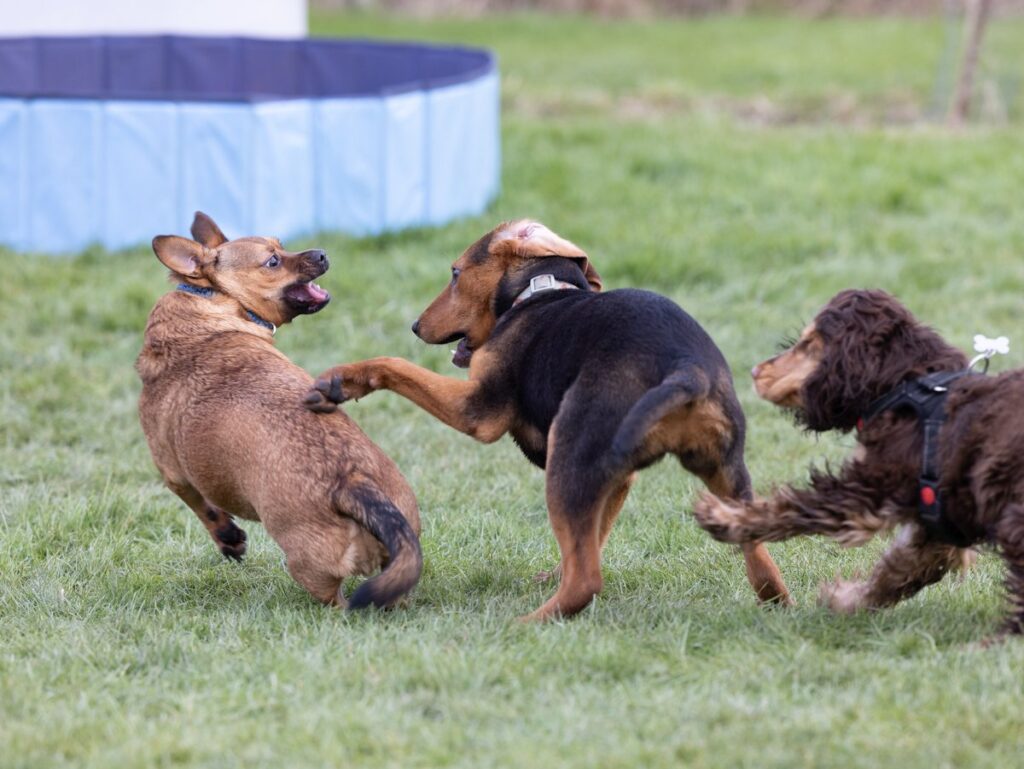 No longer do you have to approach 5 different companies to get your dog services sorted, we've got you covered!
"Would 100% recommend PupClub, the whole group is so welcoming and all give helpful tips on how to train your dog. My puppy was very shy and always barking at other dogs on walks, now he wants to play with every dog and is now more confident and calmer on walks. He's definitely the better version of himself" - Milo's Pawrent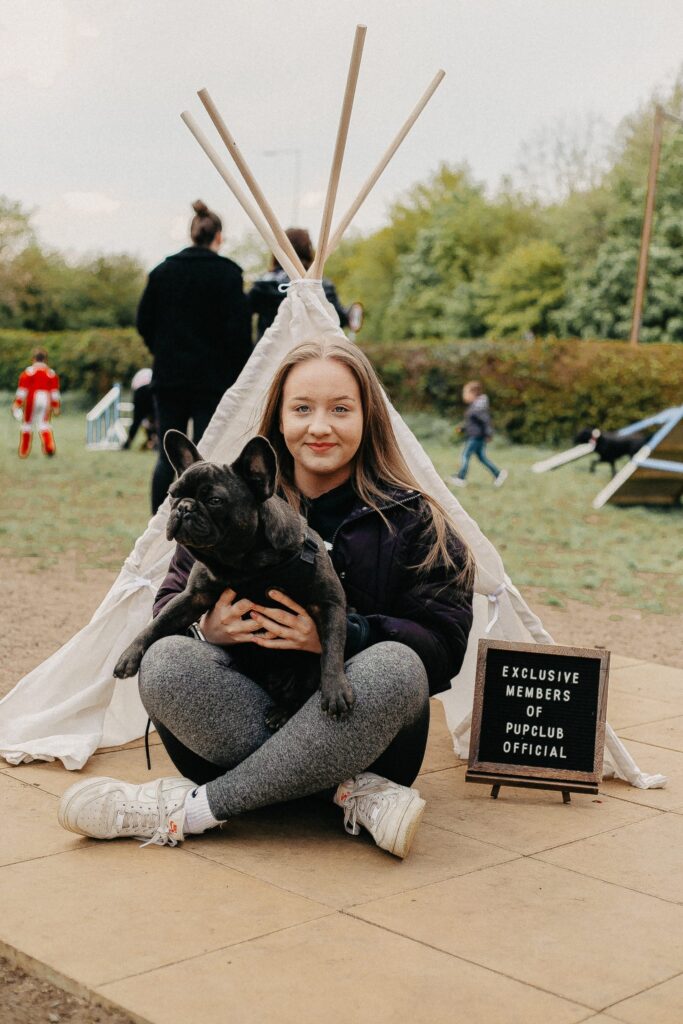 Here at PupClub, we're working towards building the only hub you'll ever want for everything you'll ever need for you and your loving pup.
We're on a mission to spread good vibes throughout the world, educate dog owners to build loving relationships with their pups whilst providing them with the best lives possible.
Our members love giving their pups the opportunity to make great friends, friends for life!
And we pride ourselves on dedicating all our time and effort to ensure our members have the best experience at our sessions. Organised non stop fun!
Noticing some gaps in the dog lover's world, we want to ensure all pups stay consistent with their good habits, which is why we provide monthly support for all our members – as a member you'll be entitled to a refresher training class every month to sharpen your tools as a dog handler. 
And with a community of like minded pup lovers you're always surrounded by helping hands and warm hearts.
Where else can you find this level of support as a Dog Owner?
Whether you're a new dog owner or you've had many, we've got the tools to help enhance your relationship with your pup and their relationships with others.
But don't just take our word for it
Read what our members have to say
"Our puppy sadly hasn't been able to socialise too much with other dogs due to lockdown. Thankfully we've now found PupClub, where she can run around and play with other dogs to her hearts content in a safe and controlled environment, getting that all important socialisation with other dogs that's so crucial for a pup to have. She really does come home so calm and relaxed after an hour running around with her dog buddies! I'm so happy we found PupClub; it really is a wonderful thing and a great tool for new dog owners to have."
"Pup Club is not only for the younger dogs, we have an 11 year old lab who has rarely socialised with other dogs on a regular basis. He took to it straight away and loves playing with all the other dogs and begging treats from owners . It's so lovely seeing all the dogs chasing and playing with each other and watching the confidence grow new dogs who join . It's also great chatting to Dan and other owners and sharing tips."
7 Social Walks/Week
3 Training Classes/Week
Level 1, 2 3 & 4 Obedience
2 On-line Talks/Month
PupClub Video Training Vault Access
24/7 Ongoing Support Via Whatsapp Group Chat
20% Off Training Courses or 1-to-1s
20% Off Dog Walking Packages
Most of our customers are amazed by the level of professionalism from such a relaxed environment. Come and meet the team to find out why!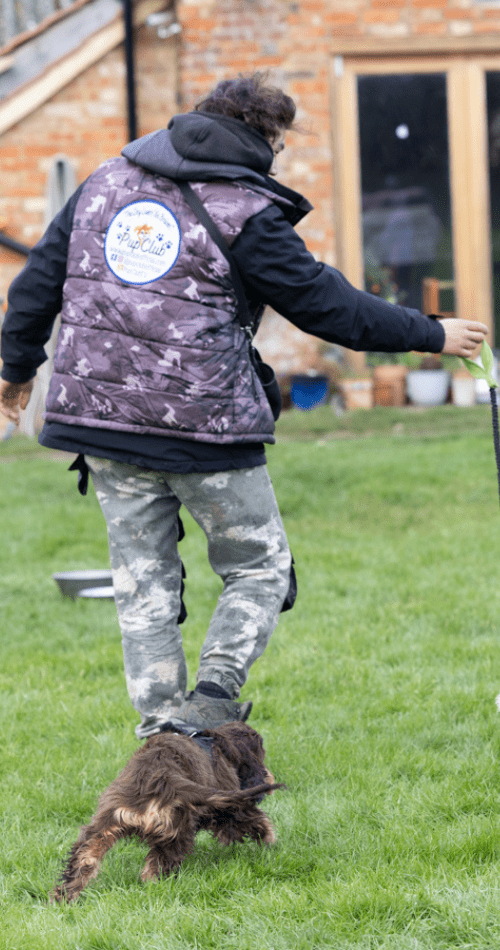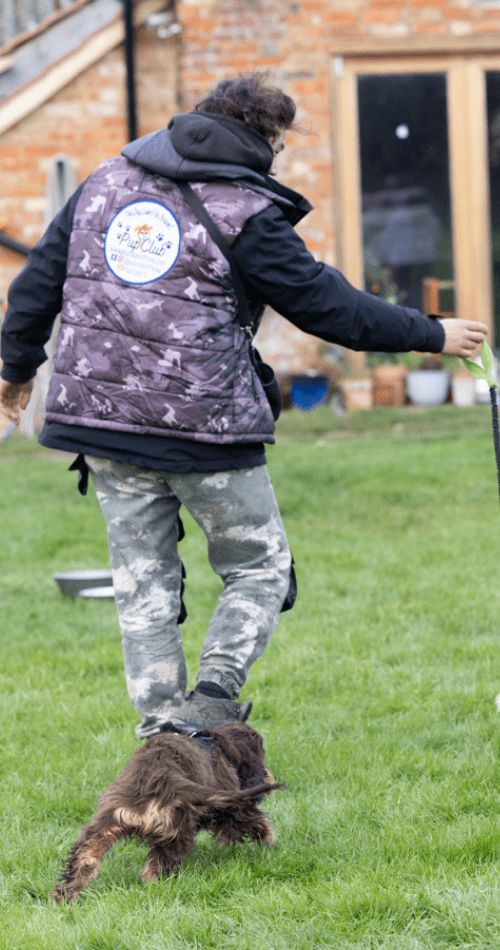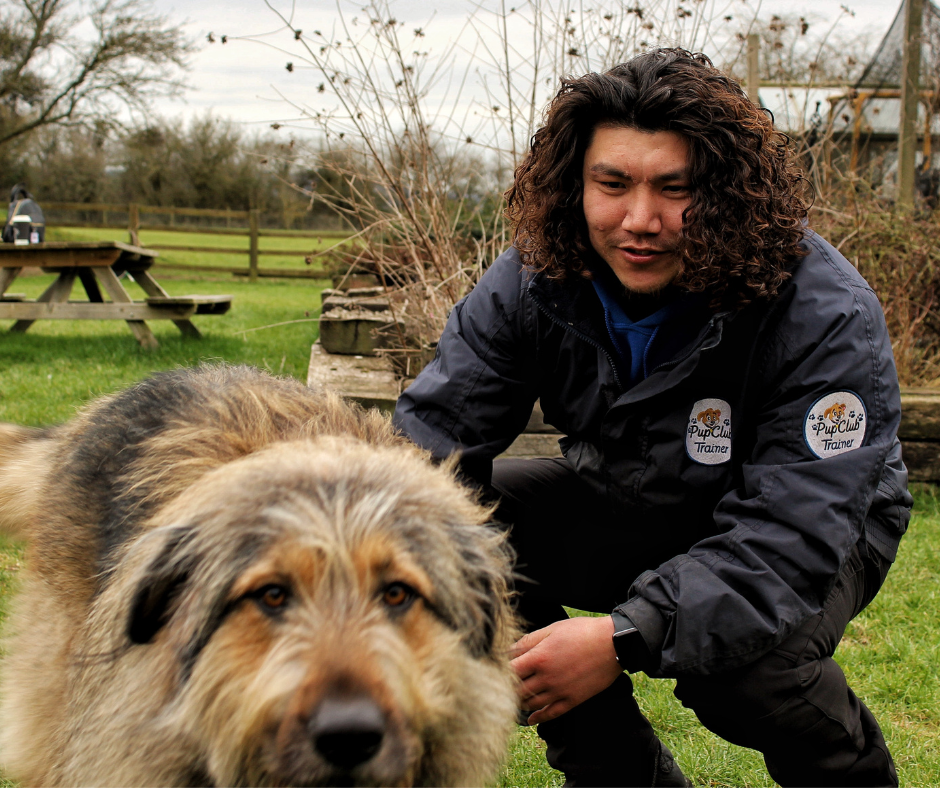 Dan Cheung - Head Trainer & PupClub Founder
Dan has always had a passion for dogs, caring and loving them, even the ones who didn't belong to him. When he finally got some pups himself, he saw the gaps in the dog world and knew there was a way to enhance the dogs' lives. Giving his dogs the opportunity to make some great friends, he socialised them on a regular basis. In doing so, he saw just how many reactive dogs there are out there! This is when he came up with the idea of PupClub to continuously guide dogs on how to socialise properly.
He is now currently gaining his level 6 Behaviourist qualification to work with vets and also accredit his own courses to train trainers. With this training he plans to build on PupClub to offer new classes and more availability for dogs than there ever was before, and once the PupClub local mission has been completed he'll be using these skills to build his own rescue centre and sanctuary.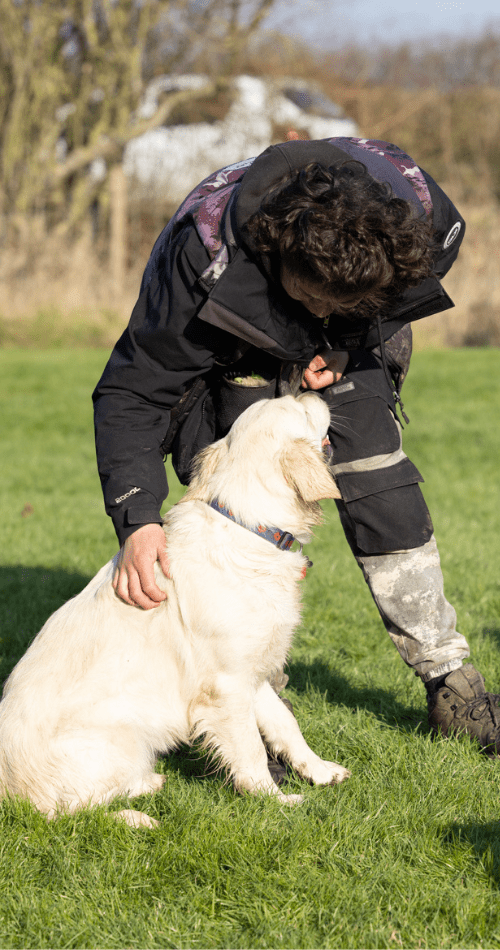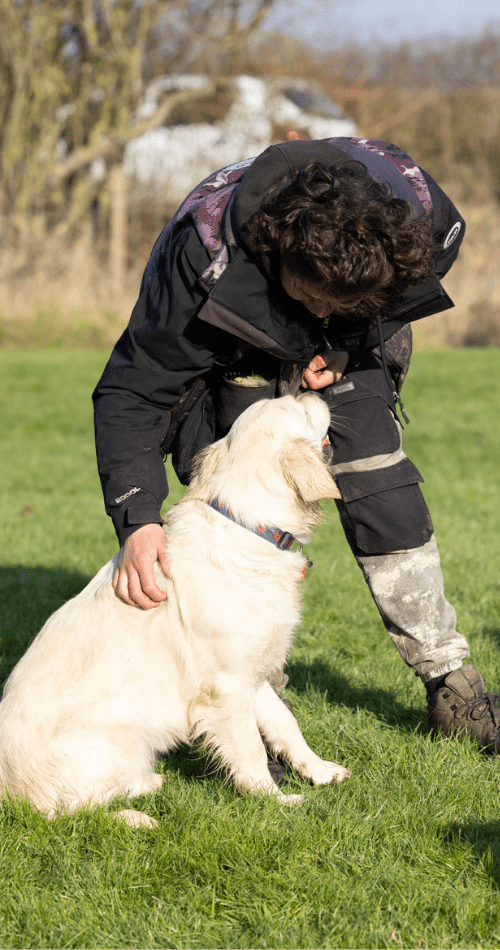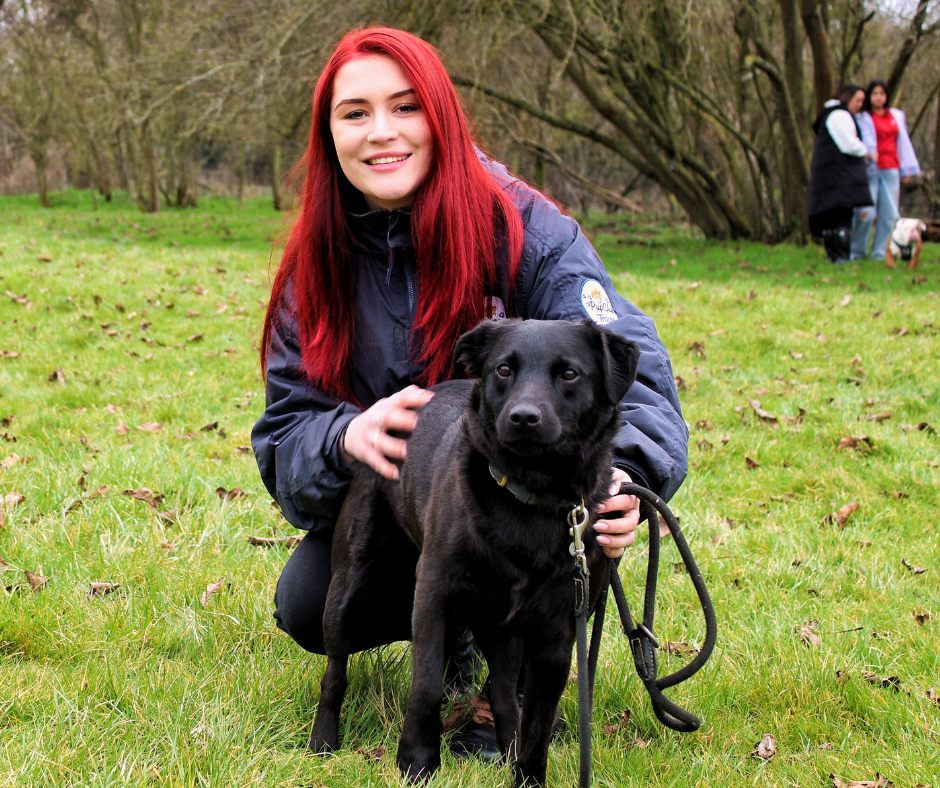 Kira - Lead Trainer
After meeting Dan, Kira began joining classes at PupClub with her 5 year old Sprollie, to begin building up her dog's confidence after lockdown. After enjoying the training sessions so much with her own dog, Kira began to help out within the team.
Kira has passion not only in dog training, but showing as well. She is working towards qualifying her Rottweiler for Crufts. Kira has grown up around dogs, and has experience with giant breeds of dogs. Kira's love for dog training continues to grow, and she loves working on a 1:1 basis.
The reward in helping to change a dog's life is extremely rewarding and Kira loves being a part of those journeys. Kira works not only on 1:1 basis for general obedience, but behavioural cases too, helping dogs with reactivity become more confident in environments with heavy distractions.
Kira is now one of our lead trainers and is helping to train a new generation of PupClub trainees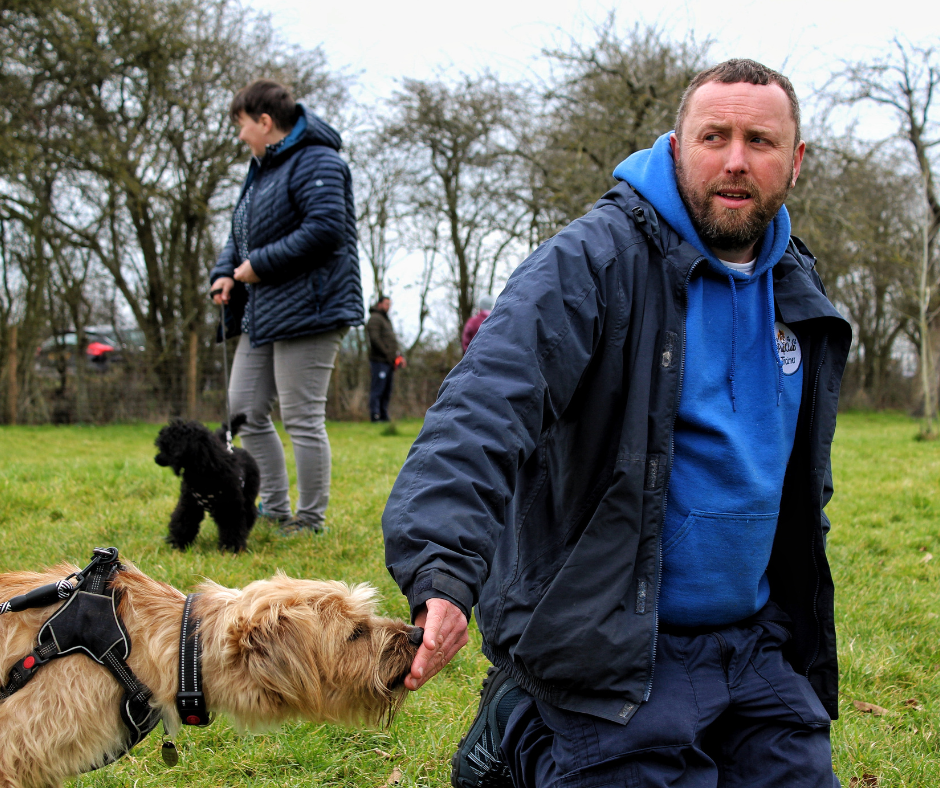 Colin - Lead Trainer
Colin has always had rescue dogs and cats, and has harboured a dream of working with animals for many years. This was further enflamed by the number of dogs he saw surrendered or abandoned during lockdown.
Also noticing while walking his own dog, Benji, how many dogs he now encountered that were nervous or reactive, he decided that supporting people to live their best life with their dogs would be a hugely rewarding vocation. This led to him beginning to take courses last year in dog training and socialisation.
Soon after, on one fateful night on a dark field in Stony Stratford, he bumped into Laura leading a walk and was impressed by the holistic, professional, and caring approach that PupClub offered to its clients. Following this he has enjoyed the wonderful opportunity to continue to develop his expertise and knowledge alongside Dan, Kira and the rest of the team as a trainer. He also feels fortunate to have been welcomed into a wonderful community of people who love their dogs.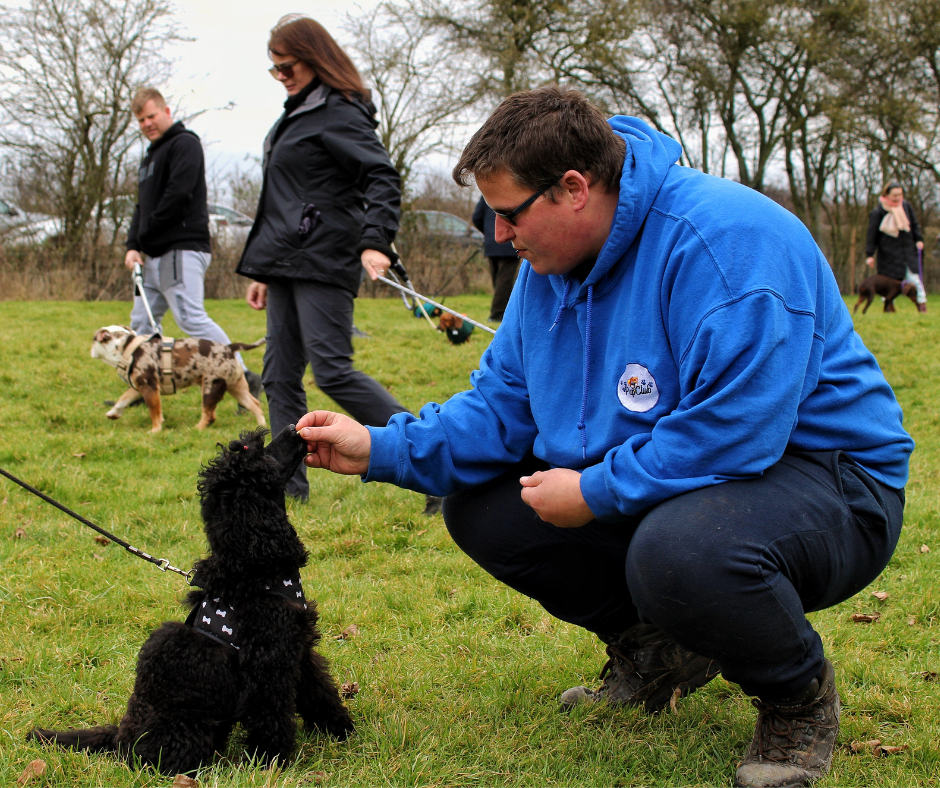 Taygen - Lead Trainer
Taygen brings a huge wealth of experience to PupClub in all things canine! She has trained in scent detection, man trailing, obedience and socialisation. She is also a professional dog groomer and has taken canine first aid courses.
She is continually attending training seminars to keep her broad skillset updated. Taygen has dedicated her life to rescuing dogs with difficult behaviours, including those who could not be homed in an 'ordinary' setting, and even dogs who have been at risk of being euthanised. She currently has 7 dogs in her care, using all her 20 years of experience to succeed in training, rehabilitating, and caring for them where other foster carers have not been able to provide for their complex needs.
Taygen is also closely affiliated with a not-for-profit organisation that helps disabled owners train their own assistance dogs. This is something close to her heart as she is herself a disabled owner with a new 9-month puppy in training to be her assistance dog.
I can't thank Pup Club organisers and its members enough – now I can walk in fab places that I wouldn't always feel safe in alone – my dogs love the walkies and total social with other breeds of dogs as do I! It's a dog owners " no brainier"
Absolutely amazing club!!!
I can see a better behaviour in my pup since we have joined!
Would 100%recommend pupclub the whole group is so welcoming and all give helpful tips on how to train your dog. my puppy was very shy and always barking at other dogs on walks now he wants to play with every dog and is now more confident and calmer on walks he's definitely the better version of himself
Frequently Asked Questions
Bronze membership is suited best for those who pup is already very well trained in all areas, they just need a bit of a confidence boost to feel comfortable around other pups, or maybe the owner would just like their pup to have a few more friends.
Silver is best suited for anyone wanting to step up their training around distractions or who would love that extra bit of confidence and security.
Now Gold is for those who absolutely love the training side and want to take part in all the training courses we have to offer, providing you with full access for just 1 membership payment per month.
Children are allowed at some sessions under very strict guidance and all liability will be taken responsible by the parents only.
Socialisation is just that, we focus on how your pup interacts with others, how to adapt to each breed of dog and their different play styles, but most importantly how to read the other dog's body language and what they're communicating through either sound or smell.
Although socialisation is a skill which can always be worked on, we will have your pup socialising suitably and confidently within 3 months to a year – depending on the dog of course!